Solution
The IntexSoft team divided the application development into 3 stages:
Prototyping and design;

Mobile application development;
Testing the application with real data.
UX/UI Design
The design process started with an analysis of the requirements and the data provided. An MVP was already developed and our team needed to adapt it for Android OS and add the possibility to notify users at the moment when the cryptocurrency rate changed. In addition, the task was to design a quick access flow to buying/selling cryptocurrencies.
UX Process
After studying the requirements, we worked out the solutions using wireframing. After the sketches were ready, we discussed them with the client explaining the pros and cons of each option. Here we focused mostly on the functional part.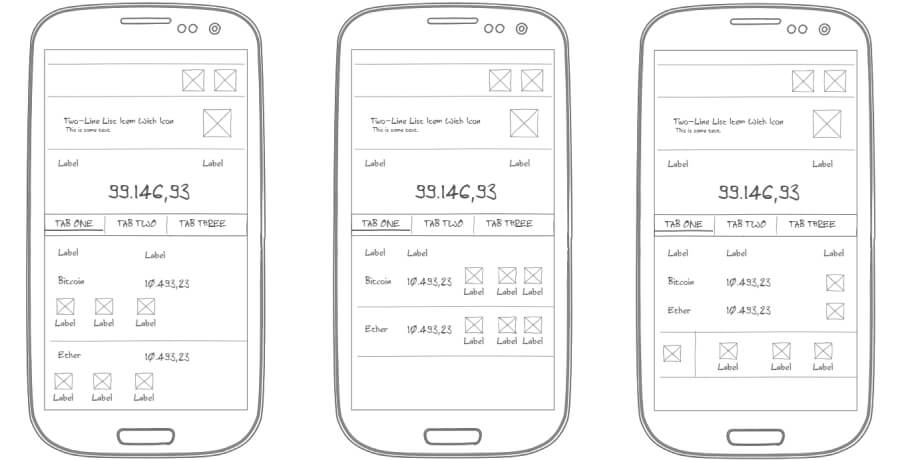 Prototyping
Together with the client, we agreed on an option that implies the location of notifications next to each cryptocurrency, as well as the ability to open an additional menu when swiping. Such a solution allowed us to save space for displaying more information, while not overloading the interface and making it user-friendly.
During the discussion with the development team, we faced the problem: there was no native component for the sliding side menu. However, our team found a way out, implemented the component, and continued working on the UI.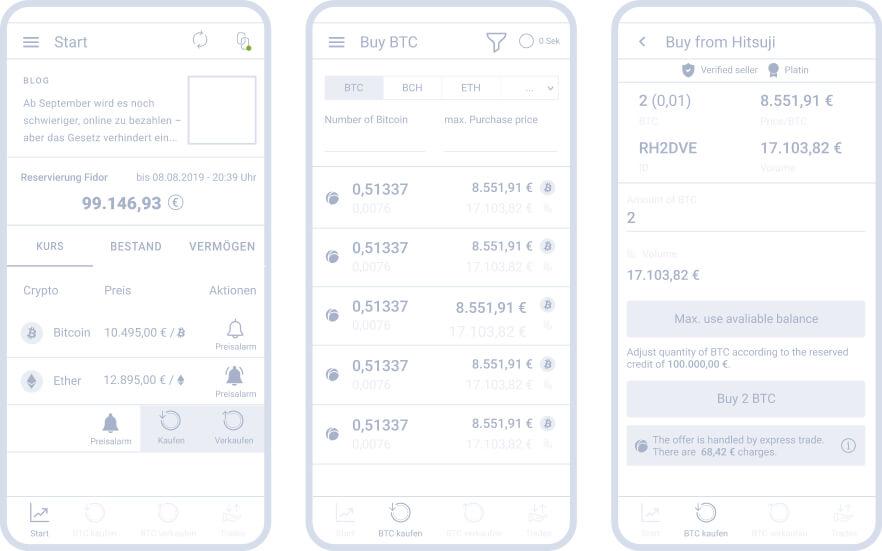 Approved prototypes